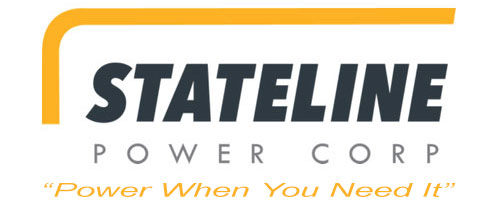 Who We Are
Stateline Power Corp is a leading manufacturer of purpose-built generators for on-site continuous, emergency standby, and mobile applications. Our Power Team is continually developing new and innovative ways to use power generation in the industrial, agricultural, commercial, municipal fields and beyond.  At Stateline, we are committed to exceeding the expectations of our customers in every part of their experience.

Headquartered in rural West Central Ohio, Stateline maintains a 45,000 square foot generator plant. With in-house metal fabrication and powder coating, we have the innate ability to adapt to the industries' changing demands and future growth.
Our History
In 1994, Stateline was founded on a firm understanding of the need for a consistent power source on the farm and in storm-ravaged areas on the coast. As Stateline grew, we became well known as a dependable and affordable producer of generator sets in the agricultural market. This solid reputation quickly expanded Stateline's presence in the commercial, industrial, and residential markets. In 2001, Stateline was acquired by Tom Tracy who positioned Stateline Power Corp. as a nationwide leader in the special application manufacturing of diesel and natural gas generators.
Our Mission
At Stateline Power Corp., we are committed to leading the industry as a manufacturer of dependable and affordable generator sets across all markets throughout the United States and Canada. We are committed to our customers by providing a rock-solid product, on-time delivery, reliable service, and continuous support.
We are a state-of-the-art "One Stop Shop" providing "Power When You Need It".