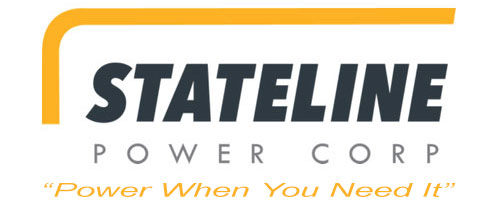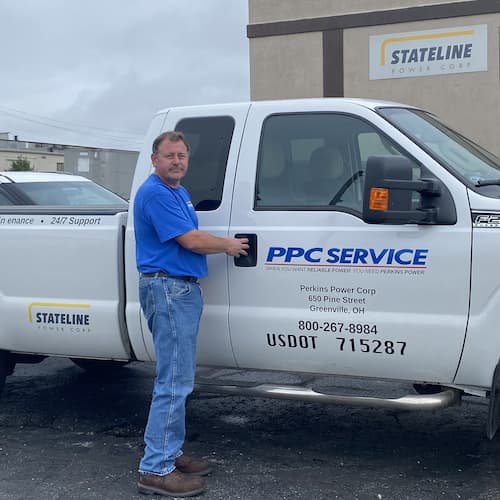 Welcome, I'm Brad Mumaw and I am the Service Manager for our Service Department. Here at Stateline Power Corp., we are fortunate to have a team of service technicians with over seventy years of combined experience in our Service Department. We provide quality service that includes preventative maintenance services, technical trouble-shooting, and on-site or in-field repairs. We also provide hands on training events designed to fit your needs.
Good preventative maintenance is the first step in the prevention of breakdowns. At Stateline Power Corp., we offer pre-packaged maintenance kits, just email service@statelinepower.com to order yours.
When you have to make a call for service, I encourage you to have the following information available: the model and serial number of your unit, how many hours it has on it, and what the in-service date is. Also make sure you have checked the battery voltage, fuel level, air flow, and the fault code on the control panel. Should you call outside of business hours, know that your call will be directed to the service technician on call.
Our department offers hands-on training, custom designed to fit your workforce needs. I invite you to reach out to me anytime to discuss how we can help you train and empower your workforce in the servicing of gensets. Trainings are provided at Stateline Power Corp. or at your business location.
I look forward to hearing from you.
Brad Mumaw, Service Manager
Stateline Power Corp
650 Pine Street
Greenville, Ohio 45331
800-524-8344
service@statelinepower.com